This bundle contains the versatile 5 axis robolink® DCi robot arm from igus with an integrated controller including the free of charge and easy to use igus Robot Control (iRC) controller software. A user-friendly package that is completely equipped with an electric gripper from Schunk and an object recognition sensor from ifm electronic. Use cases range from pick-and-place applications such as material feeding, sorting and quality assurance to assembly tasks, computer vision applications, education, and research and development. The iRC software for Windows is based on a 3D user interface including a digital twin of the robot which allows for an easy start into robot programming.
research & development
education
computer vision applications
assembly tasks
pick and place applications
Price
plus VAT and shipping
$12,482.21
Components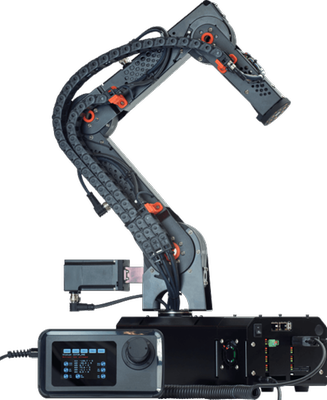 Robolink - Integrated Controller, 5 Degrees of Freedom, Reach 680 mm
by igus®
Item no.: RL-DCi-5S-M-B
The robolink® robot arm allows you to automate manual work steps quickly and easily. The predefined 5-axis kinematics with lubrication-free joints can be equipped with various tools (e.g., grippers, suction cup, camera) as desired. Ultra-compact thanks to its integrated controller. No need for a separate control cabinet. Equipped with a 3.5" touchscreen panel for easy control. Flexible with 1 digital in/out module providing 4 inputs and 4 outputs on 24 V level. Can be increased to 3 modules.
EGP 25-N-N-B Parallel Gripper - Electric
by SCHUNK GmbH & Co. KG
Item no.: RL-X0200
Electric 2-finger parallel gripper with smooth-running base jaws guided on roller bearings. Gripping and moving of small to medium-sized workpieces with flexible force and high speed in clean environments, such as assembly, testing, laboratory and pharmaceutical industry.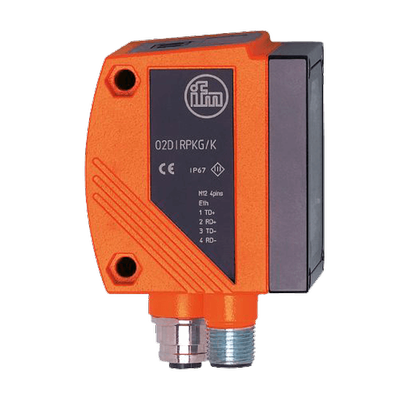 Object Recognition Sensor - Standard Lens 18x14
by ifm electronic gmbh
Item no.: RL-X0195
For presence, completeness, position and quality control
Orientation-independent contour verification
Stand-alone device with integrated illumination
Intuitive, user-friendly handling
High-performance Ethernet interface for data transmission
Model: O2D220
Price
plus VAT and shipping
$12,482.21